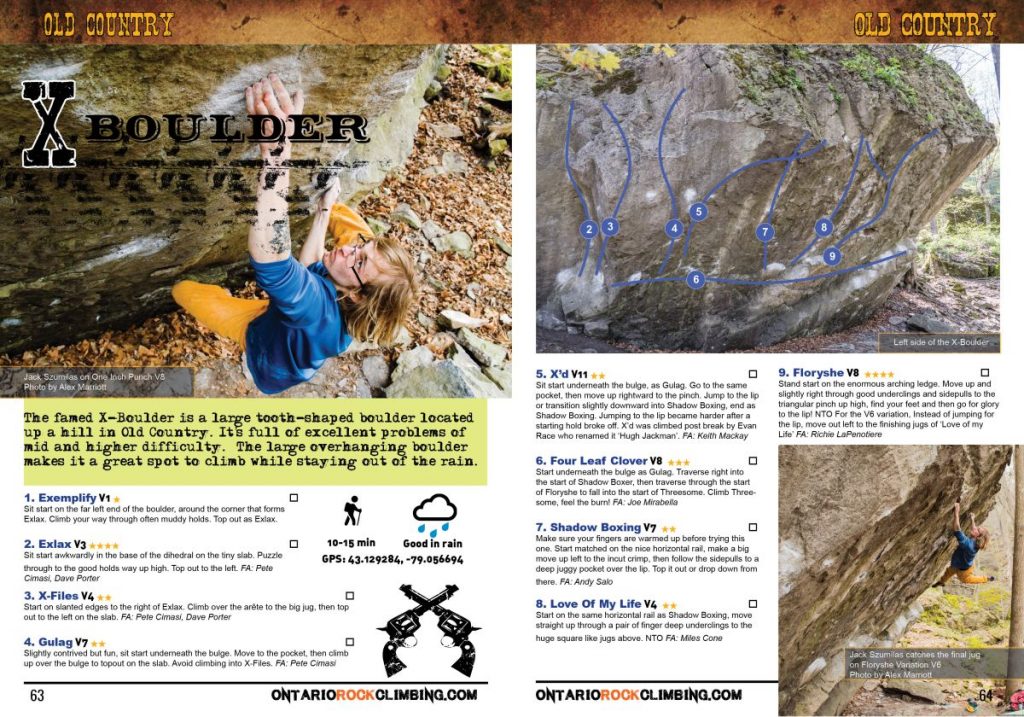 Dear Friends,
We're super excited to announce the release of our next Kickstarter project – The Niagara Glen bouldering guidebook, put together by Kacy Wilson, Jack Szumilas, Jesse Wong, and several contributors.  The Niagara Glen is a cherished climbing area, but for the past several years – even with guidebooks – climbers continually get lost in the forest.  This guidebook will solve that problem as well as bring the information up to date, as much has changed, holds have fallen off, and some problems have fallen out of use.
Clear here to support us on Kickstarter to get the full details and remember to share the Kickstarter to help us get the word out!
Thank you,
Kacy, Jack, Jesse and the Ontario Rock Climbing team.