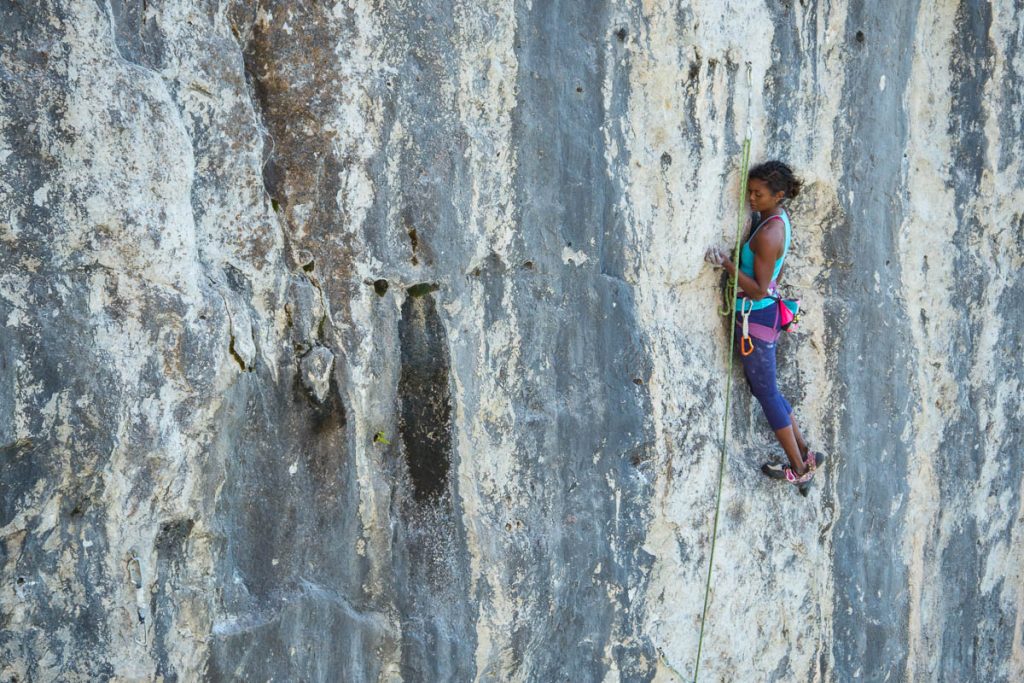 You may have noticed that we feature a black female rock climber on the cover of our guidebook (photo by Leslie Timms/Kyle Thomas). This was intentional. The cover woman is Sabrina Chapman, one of the strongest female climbers in Ontario making the first female ascent of the route "The Man In Me" (5.13d). Right now, we believe the cover features the first black woman on a guidebook.
The cover has generated plenty of discussions. Most of it has been positive ("It's about time", "She deserves it"). Some of it has been positive but loaded ("It was a good choice, but only because of the historic accomplishment, not race").  Some mixed ("Covers shouldn't have an agenda"). And a very small minority have voiced their disapproval in passive-aggressive and other unpleasant forms. Good or bad, it's important that it generates discussion.
The diversity theme is present in our Ontario route climbing guidebook as well as our Niagara Glen bouldering guidebook, which also features a visible minority on the cover. The cover choices were not as easy as it seems but were necessary, as discrimination still exists in the climbing and outdoor adventure communities. Thankfully, times are changing and climbing is becoming even more inclusive than ever!